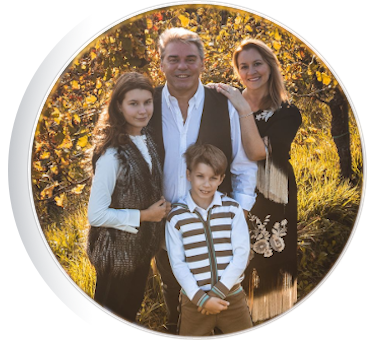 The Family
A hundred
years of history
The Picech family are proud vine growers who have lived on Pradis hill since 1920. Thanks to their hard work in the vineyards, by 1963 they were able to make the bold but immensely gratifying decision to buy the land for themselves. In 1989, Roberto took over at the helm of the company from his father Egidio (known as "il Ribel", or "the Rebel") and his mother Jelka. Since then, he has gradually turned it into the gem that can be admired today. Enterprising, affable and accomplished, he is a cornerstone of the "Collio scene" and one of the most respected members of the new generation of winemakers, not only thanks to the distinctive personal touch that can be found in his wines, but also because of the way in which he first started creating them. He is now keeping the traditions alive as he continues along his path with his wife Alessia and his children Athena and Ruben.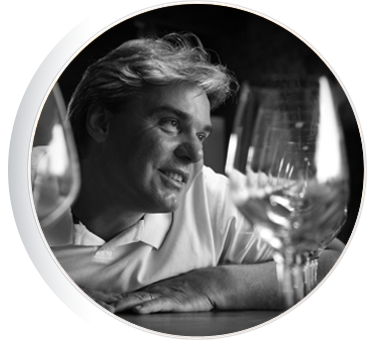 THE HEAD OF THE FAMILY
Roberto Picech

Roberto Picech's wines are bursting with life, quintessential Collio characteristics and the many different facets of his powerful personality.
He has given names to three of his wines: Jelka (after his mother), Athena (after his daughter) and Ruben (after his son). Everything revolves around vines, wines and love in a unique bond and a life's calling. The story of a hill and a family's tireless endeavours are poured into the bottles before they go on sale.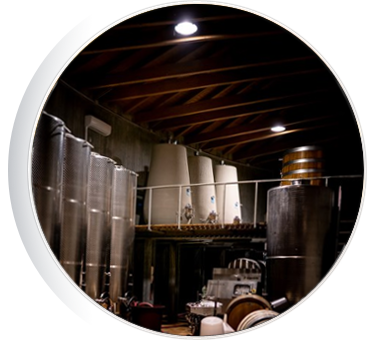 Today
The Winery

Following a long renovation process, we now have a highly functional new winery. It is a modern construction with a circular shape that spans two basement floors. The main goal during the building work was to stay true to our winemaking philosophy and create an ideal setting for diligent, efficient work, where the cutting-edge facilities complement the natural cycles of the wine.
In any case, the real work starts in the vineyards and it is only completed in the winery. The professional and ethical code that we have chosen to adopt requires us to show the greatest possible respect for nature. We have had organic certification for years thanks to the techniques that we use in our vineyards, such as using green manures, mowing the grass and fertilizing with manure. Our aim is to grow healthy, high-quality grapes for use in the winery: it is the only way to make outstanding, long-lasting wines.